Out-racing others for a chance at instant wealth is something the people of San Francisco have excelled at since 1849. The "City by the Bay" has remained a place people flock to, due to its scenic landscape, diverse culture, and historic landmarks. A favorite city amongst our Race Engineers because of the elaborate Cable Car network and grueling topography, Frisco will be one of the most demanding XPLORE locations across the country. Winning this race may come down to strategy, and a strong desire. Leave both of these behind and you can bet the competition will do the same to you.
An eclectic, young, smart and active population, Austinites are more than just "weird". Living in a city amongst the Barton Creek Greenbelt's 800 acres of wilderness makes it easy to run, bike, climb, or kayak your way to Urban Racing epitome. With a number of major tech companies headquartered in and around Austin, the workforce is incredibly savvy and will use every resource they can to solve clues at record pace. Austinites are also a passionate bunch, whether that's singing along to their favorite live music act, or cheering on the local college sports teams. The race for the coveted X-Prize may make XPLORE Austin a championship-type event, with the top teams from the Points Leaderboard all arriving with one thing on their minds. Win.
Conditions: Cloudy, Cool (70 degrees)
Highlights: Embassies, National Mall, Old Post Office Clock Tower, Union Station, National Building Museum
In one of the toughest Xplore races yet, teams were stretched across all corners of our nation's historic capital. DC X-Racers were the first to experience a new technology we launched where their checkpoint was moving across the city and race teams could track them online in real-time. Just when teams thought they were close to finding the checkpoint, they'd glance down and realize their strategy had completely changed. Teams did everything from racing to the top of a historic clock tower, to climbing to the top of a slide in their socks. In the end, the team that came out on top was local Urban Adventure Racing legends "Nattitude". With a time of 2 hours 9 minutes and 25 seconds, Nattitude beat out Mighty Motrin Power Racers by over 25 minutes, but it was Mighty Motirn that got the last laugh as they gained enough points to climb to the top spot on the leaderboard with just 3 races left.
Conditions: Mostly Cloudy, Cool (68 degrees)
Highlights: Fenway Park, Granary Burying Ground, Boston Commons, North End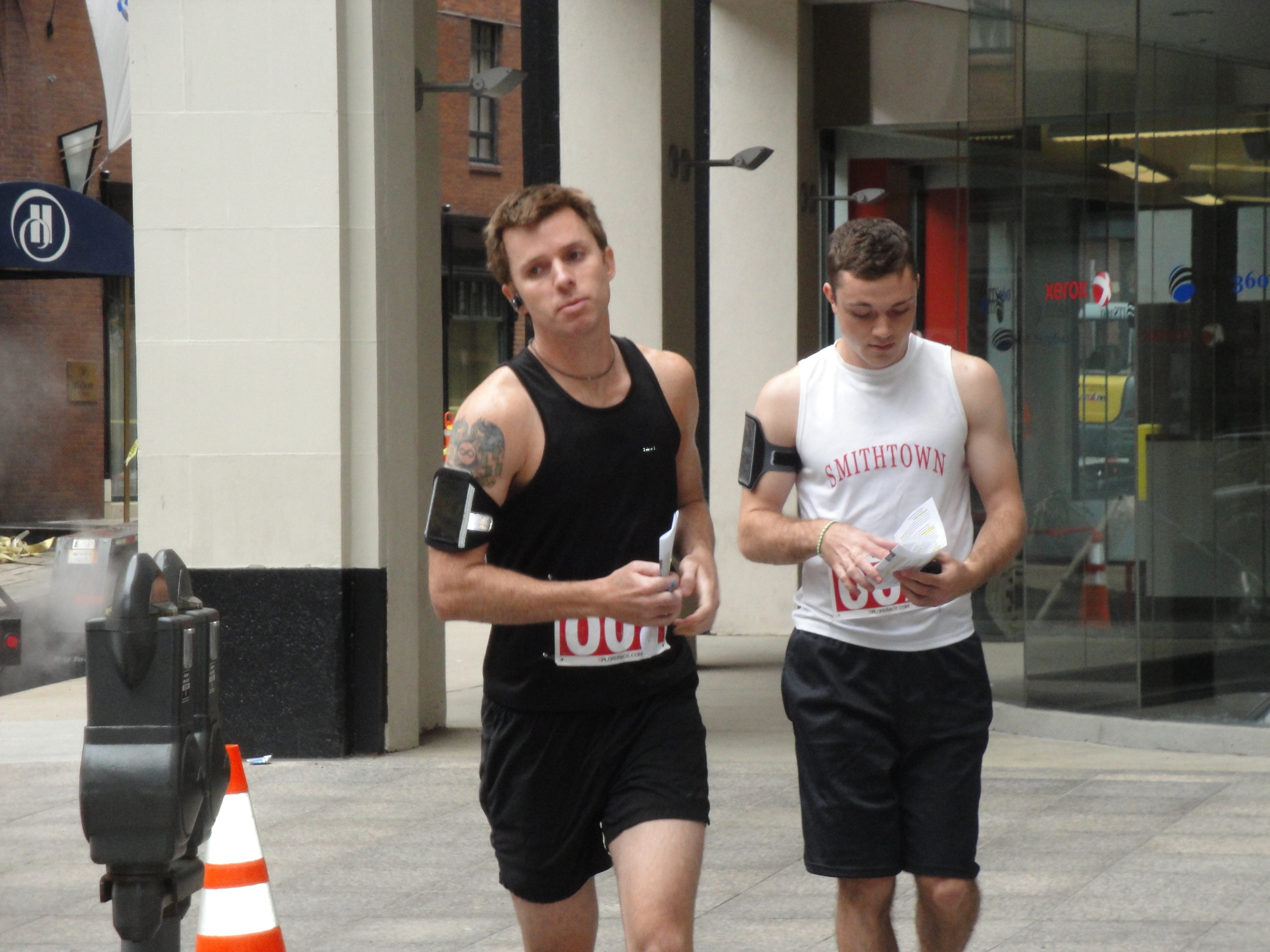 With the largest Xplore crowd yet, and half the field made up of returning race teams, Boston became a battleground for pride and Leaderboard points. Teams traveled from more than 300 miles away to compete in one of the most historic cities in the nation. In a race where strategy on-the-go made all the difference, even the most experienced racers found themselves second guessing their decisions. With a Red Sox/Yankees game in action, and a number of large festivals taking place across the city, teams that suddenly found themselves in the middle of a huge crowd could quickly lose time and position. No matter where teams raced, they returned to the finish exhausted, happy, and with a mouth full of tea leaves. Local legends and Xplore Points Leaders, Zack Attack, ran one of their best races ever and dominated the field. Finishing nearly 30 minutes ahead of 2nd place (Vignette-M) and an hour ahead of 3rd (Vignette-J), Zack Attack expanded their points lead as we reach the halway point in the inaugural Xplore season.
Conditions: Sunny, Pleasant (78 degrees)
Highlights: Rose Test Garden, Pioneer Courthouse, Food Carts, Powell's City of Books
In a city known for their elite urban racing teams, this race put them to the test. With nearly perfect conditions and a spread out course, teams were forced to strategize the entire race. Do we skip this checkpoint or that one? Do we take public transit or just try to run there? How am I going to get this donut filling out of my hair after the race? In the end it was The Goats who edged out a handful of other nationally renowned racers by about 5 minutes for the first ever Xplore PDX title. In an epic race to the finish, 2nd through 5th place teams all crossed the line within 10 seconds of each other. Rivals on the course but friends at the finish, the top teams all grabbed a beer together and reflected on their battle.
Conditions: Sunny, Pleasant (78 degrees)
Highlights: Navy Pier, Chicago Theater, Millennium Park, Ohio Street Beach
The Midwest teams made a clear statement to the rest of the country. They are a serious force in the urban racing community. On a nearly perfect day, both veteran racing teams and first-timers pushed themselves as only Chicagoans can, and crossed the finish line wet, sandy, and happy! The top two teams (Schmelmop and Peer Reviewed) set a new standard for the XPLORE leaderboard, by dominating their competition by over 40 minutes. If any of the Chicago teams travel to other XPLORE races this year, they may be tough to beat.
Conditions: Clear, Warm (88 degrees)
Highlights: Central Park, Times Square, Washington Square Park, The Highline, SoHo
The top three teams from Philly traveled to NYC to take on the local competition, and the toughest urban racing destination in the country. What they didn't anticipate being even tougher than the brutal landscape, were two of the three first-ever XPLORE solo racers. Team Vignette-M and Vignette-J tore through the streets, and through the competition. Finishing almost 7 minutes ahead of 2nd place, and 20 minutes ahead of 3rd, Vignette-M made history by becoming the first-ever solo racer to take home the XPLORE title (and with it, over $400).
Conditions: Clear, Hot (95 degrees)
Highlights: Love Park, Independence Hall, Washington Square, 30th Street Station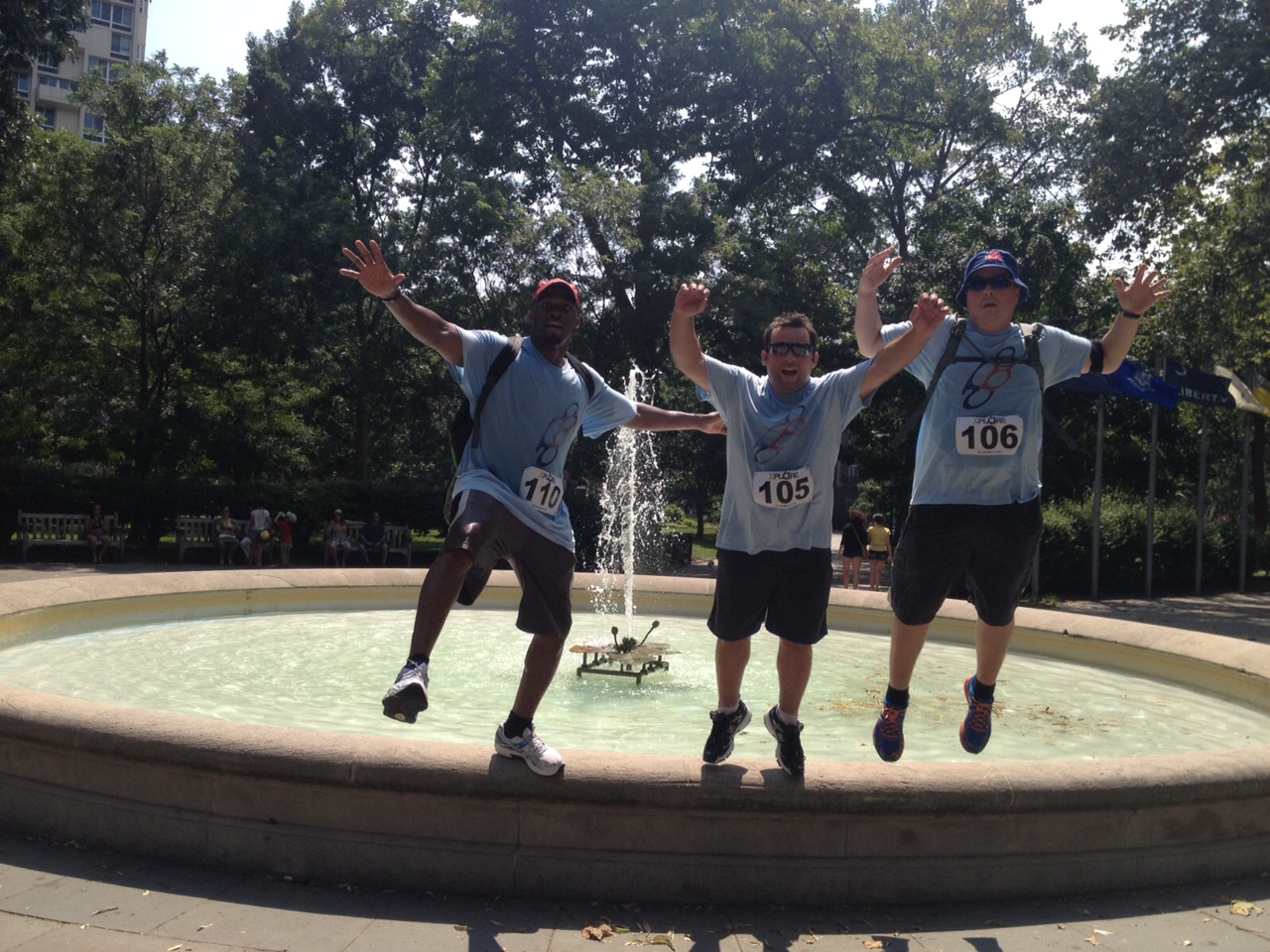 A July heat wave created brutal conditions for the Inaugural XPLORE Urban Race, but we wouldn't want it any other way. This race set the tone for all others to come, and every team stood up to the test. Philly guru "Clubedventures" became the first-ever XPLORE champion, dominating their next closest competition by over 32 minutes. And just like that, rivals are born.