Chi-Town has a deep history rooted in tough and resilient people. From the Gangsters that once ruled the city, to surviving a Great Depression and a Great Fire, to brutal winters along the Lake; those that call Chicago home are built to Urban Race. If the conditions deteriorate, we know the X-Racers of Chicago won't, so expect to take on everything the city and XPLORE can throw at you. If you have any hope of winning you'll have to figure out how to out-tough every other local in the race…and that's gonna be tough.
The Willamette Valley is home to some of the nation's best Urban Racing teams. Often referred to as the "City of Roses", don't expect any teams to stop and smell them as they XPLORE PDX. The beautiful Northwest landscape, the temperate climate, and the countless number of outdoor pursuits make Portland a kind of Urban Racing training ground. If you're an out-of-towner and expect to do well in this race, you'd better hope everyone else stays home.
One of the oldest and most historic cities in the US, Boston and its people have always stood up for what they believed in, and they have never been afraid to go and get it. A tenacious group of Revolutionaries, they not only set the course for our country, but they made plenty of statements along the way. When XPLORE invades Boston in the Fall of 2013 we anticipate a strong uprising. If you expect to walk away having won the battle, you'll need to put together the best team of combatants, in a city filled with them.
Although the city of Denver rests along the foothills of the majestic Rocky Mountains, the people who live in the Denver area are rarely resting. Surrounded by 14,000 foot peaks, the country's largest park system, and over 850 miles of paved trails, it's easy to see why Denver's residents are constantly ranked the "fittest in the nation". In addition to brawn, Denver is home to one of the most highly educated workforces in the country. Oh, and one more thing…they do all this on a lot less Oxygen than anyone living in other XPLORE cities. If teams from Denver decide to travel, they will be a huge force before even stepping off the plane.
A city steeped in tradition and history, "the District" has a lot more to offer than just politics. With an array of the nation's best museums scattered throughout the city you can bet some of the smartest and most savvy Urban Racers call DC home. Besides book smarts, DC has become a sort of runner's paradise with so much open space along the National Mall, nearby Rock Creek Park, and the 185 mile-long C&O Canal Trail. If you want to win XPLORE DC you'll need to start training yesterday…because your competition already did.
Known for much more than its climate, Atlanta is a Southern gem with some serious urban athletes. Home to the world's largest 10k race, the people of ATL definitely have experience in pounding the pavement. Piedmont Park also offers 189 acres worth of open space and training ground in the heart of the city, and the newly developed BeltLine Trail will provide 22 miles of running paths around the core of the city. In terms of culture, Atlantan's are surrounded by world-class art and theatre, the world's largest indoor aquarium, and some of the most diverse selections of cuisine to fuel up on. Take any team for granted in XPLORE Atlanta and they won't hesitate to teach you a lesson in true southern charm, when they welcome you back to the finish line long after they've won.
Out-racing others for a chance at instant wealth is something the people of San Francisco have excelled at since 1849. The "City by the Bay" has remained a place people flock to, due to its scenic landscape, diverse culture, and historic landmarks. A favorite city amongst our Race Engineers because of the elaborate Cable Car network and grueling topography, Frisco will be one of the most demanding XPLORE locations across the country. Winning this race may come down to strategy, and a strong desire. Leave both of these behind and you can bet the competition will do the same to you.
An eclectic, young, smart and active population, Austinites are more than just "weird". Living in a city amongst the Barton Creek Greenbelt's 800 acres of wilderness makes it easy to run, bike, climb, or kayak your way to Urban Racing epitome. With a number of major tech companies headquartered in and around Austin, the workforce is incredibly savvy and will use every resource they can to solve clues at record pace. Austinites are also a passionate bunch, whether that's singing along to their favorite live music act, or cheering on the local college sports teams. The race for the coveted X-Prize may make XPLORE Austin a championship-type event, with the top teams from the Points Leaderboard all arriving with one thing on their minds. Win.
Conditions: Clear, Hot (95 degrees)
Highlights: Love Park, Independence Hall, Washington Square, 30th Street Station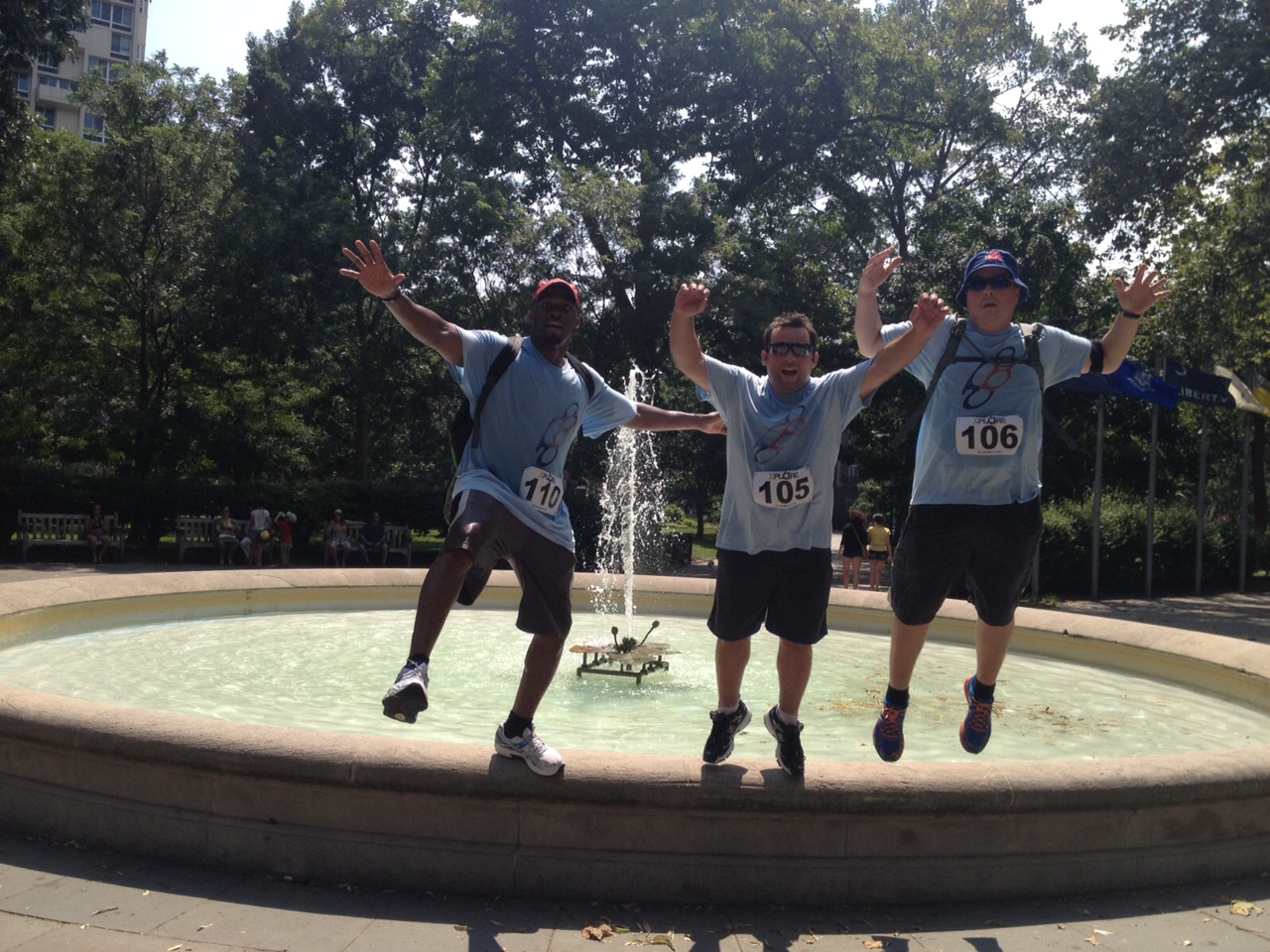 A July heat wave created brutal conditions for the Inaugural XPLORE Urban Race, but we wouldn't want it any other way. This race set the tone for all others to come, and every team stood up to the test. Philly guru "Clubedventures" became the first-ever XPLORE champion, dominating their next closest competition by over 32 minutes. And just like that, rivals are born.